Bed Angel
The revolutionary ceiling-mounted thermal monitor
Preventing Patient Falls in Nursing Homes
Introducing the 'Bed Angel', our latest innovative wireless solution, an essential care home bed monitoring system.
The Bed Angel ensures overnight bed monitoring and protection against falls, wandering and confusion. A must have for any dementia care management.
The product includes three different programs depending on 'Fall Risk'. The ceiling mounted thermal monitor detects heat sources within the room in a grid pattern in real time, it can be focused on a specific area and 'ignore' other heat sources like radiators. It detects heat changes within the grid.
What you need to know:
Provides continuous thermal monitoring of the room
Environmental control alarm
Door Alarm
Detailed activity report of all activations including door and bathroom pull switch
Interacts with standard Nurse Call Systems
The Bed Angel is made for preventing falls in your nursing homes. Interested in our bed monitoring system? Contact our experts today.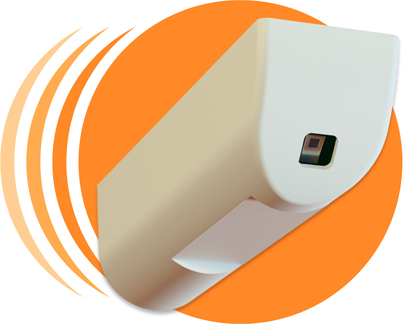 Patient Care
Bed Angel provides a real-time continuous check, ensuring help is only seconds away.
Staff Performance
The door monitor records every time the door is opened, even when the Door alarm isn't armed, day and night.
Cost Management
The level of care one resident needs can be very different to the needs of another. Increased care means increased costs to a home.
Patient Care
In a normal care environment, the residents are checked every hour, a lot can happen in an hour!
Bed Angel provides a real-time continuous check, ensuring help is only seconds away
The low-risk setting gives the resident freedom to move around while still having peace of mind if they fall, help is coming
High-risk patients, especially Dementia patients, can be protected from failing
The Environmental Control alarm program protects residents from overheating or getting too cold
Staff Performance
The door monitor records every time the door is opened, even when the Door alarm isn't armed, day and night
The Bed Angel activity log will record if hourly checks are done or not!
It records the time between an alarm and the door opening
It will record how many times a member of staff has to attend a resident
Cost Management
The level of care one resident needs can be very different from the needs of another. Increased care means increased costs to a home
Families can complain about the perceived level of care their loved one is receiving. Bed Angel provides a clear record of staff attending, response rates and with continuous monitoring, the risk of more serious issues are avoided
CQC love records and evidence of performance and care
If a resident needs additional care, the Care Home Manager can demonstrate to the family the cause for the increase in charges.
Additional peace of mind for the family can be reflected in the rates of the home
Being wireless and part of the unique ARM modular nurse call system gives a Home Manager the ability to create more high dependency or Dementia suitable rooms at minimal cost
Replaces expensive bed and floor pressure mats