Staff & Nurse Call Points
Ensuring everyone can call for assistance comfortably and safely
At Alarm Radio Monitoring we are proud to offer a wide variety of call points tailored to meet your individual requirements.
Our call points ensure everyone can call for assistance comfortably and safely.
Need help finding the perfect staff or nurse call points? Contact our experts for advice.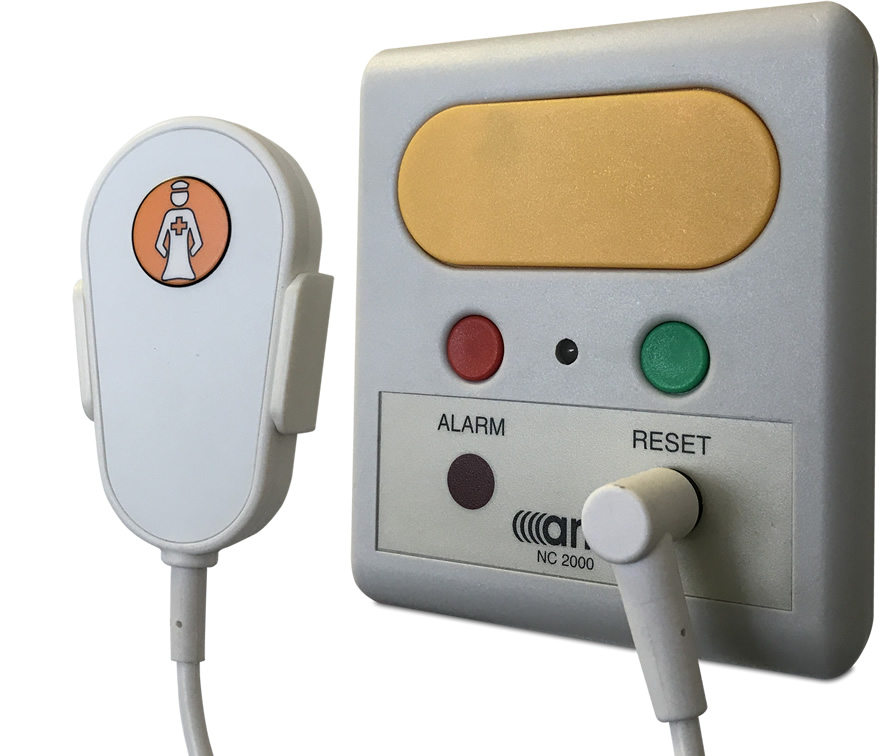 Features
Activation LED with comfort tone
Infra-red sensor – for use with mobile alarm units
The locking bracket allows the unit to be easily moved
Battery-operated (3-4 years battery life)
Functionality
Amber 'staff-to-staff' assistance button
Red 'emergency' button
Green 'reset' button/staff presence function
Pear push lead/air bulb lead/pull cord for 'resident' call
Protection
Anti-microbial additives embedded in the call point casing and buttons to help prevent the spread of infection
Self-supervising
Periodical check-in with nurse call system – manages functionality and battery life
Different variants available to meet individual requirements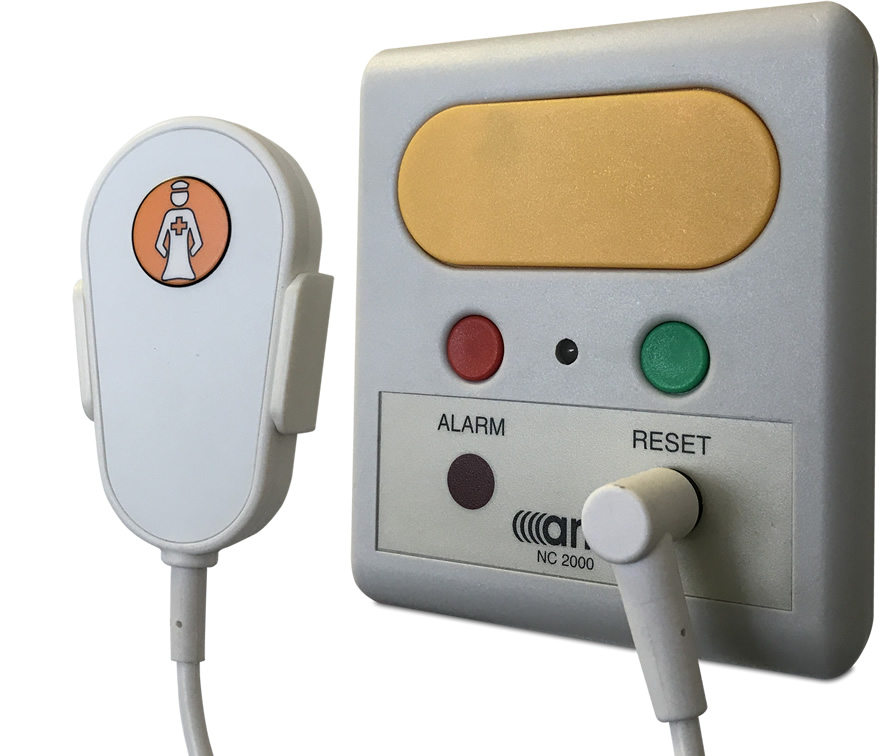 Pear Push Unit
with a 2m pear push call lead and wall holster
monitored socket – connect call lead / assistive technology devices
double adaptor – connect call lead and another sensor/monitor at the same time including assistive technology devices such as Bed/Chair Exit Monitors, PIR Movement sensors, Epilepsy sensors, Enuresis sensor, Pillow switch, Pressure Mats (floor, chair, bed) plus many more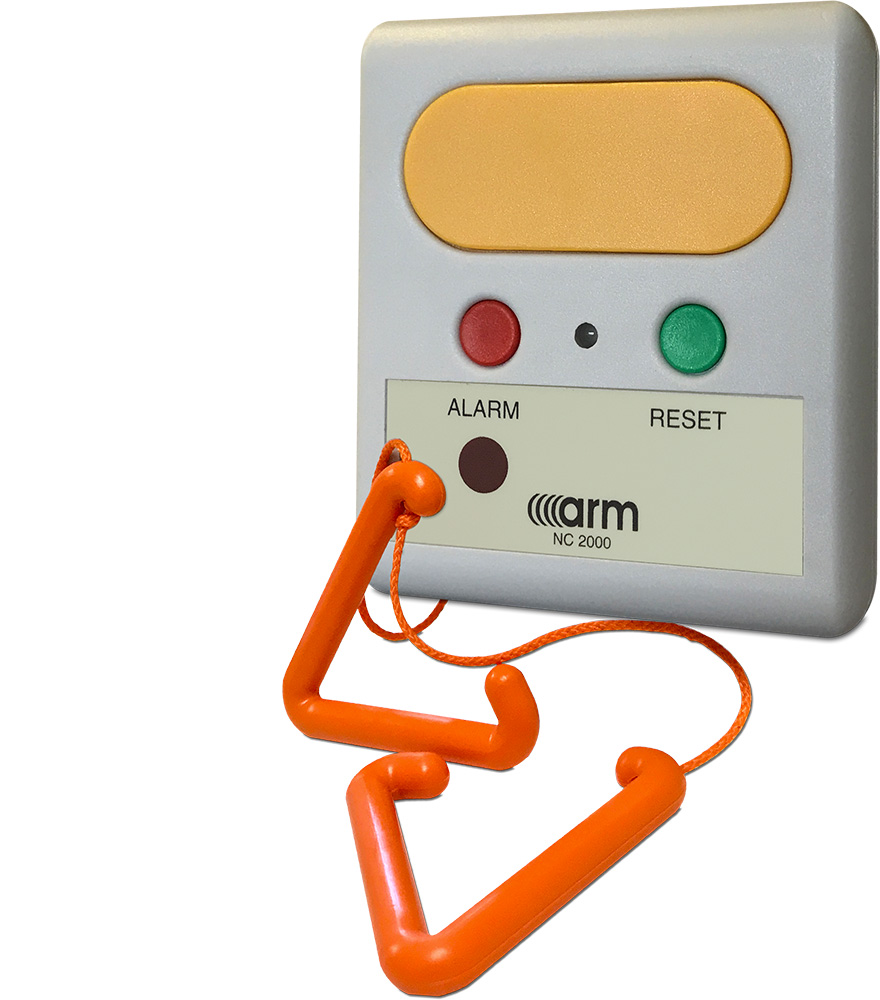 Pull Cord Unit
complete with integral pull cord
two easy-grip triangles
add-on remote wireless ceiling pull cords available for locating within shower area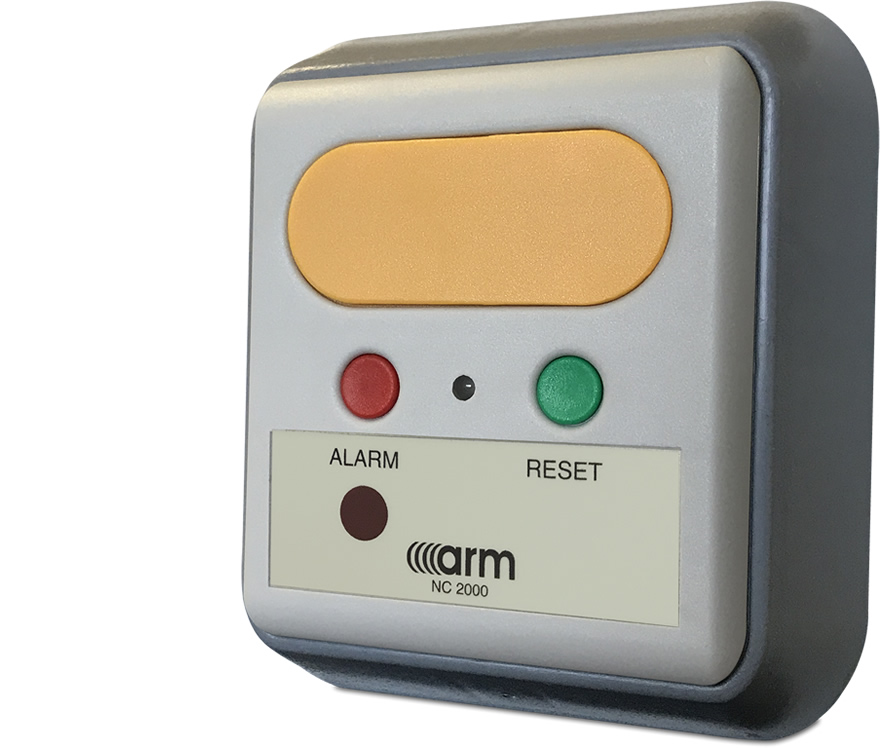 Staff Call Unit
standard call point with staff call & emergency buttons
optional monitored socket fitted for connection of assistive technology devices
anti-ligature shroud available (as shown)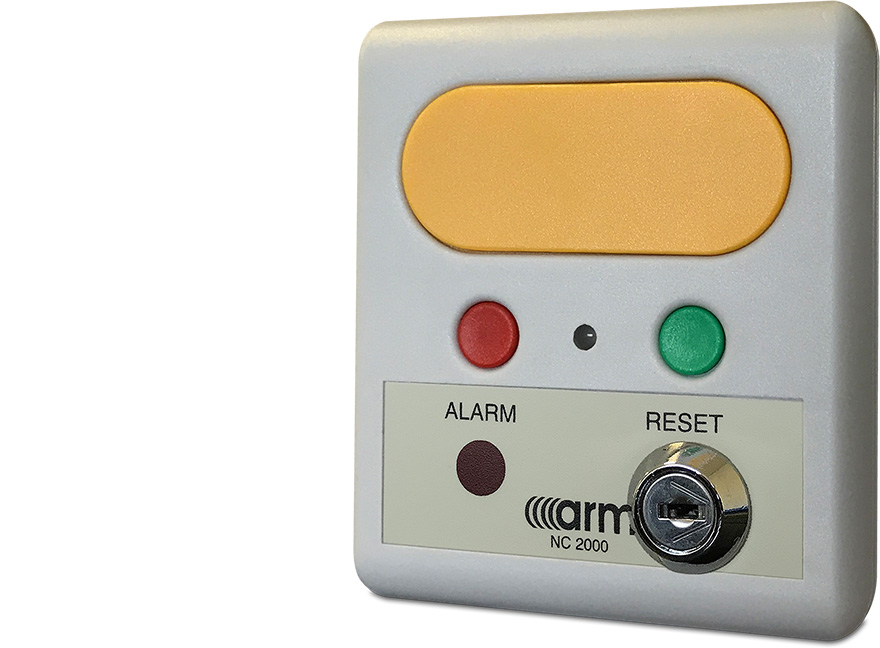 Door Monitor
complete with a set of door contacts
staff override key-switch – disables door monitoring when required
'timed-exit' option available for staff entrance
also available with doorbell monitoring
can also be used to monitor telephone ringing with a telephone interface add-on.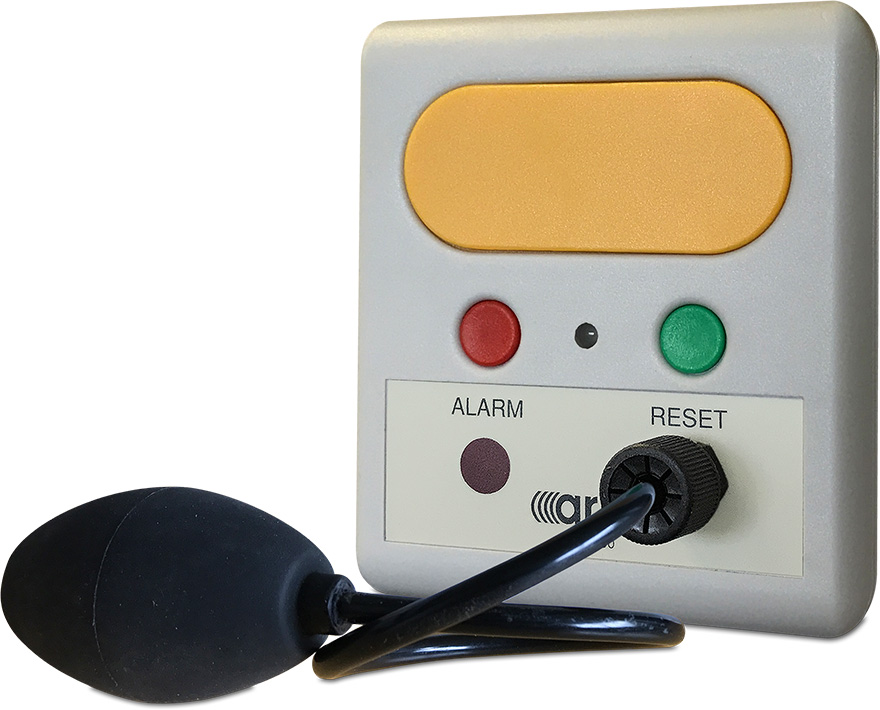 Air Bulb Unit
complete with 2.5m air bulb lead
ideal for people with reduced motor skills
floor pressure pad/disc available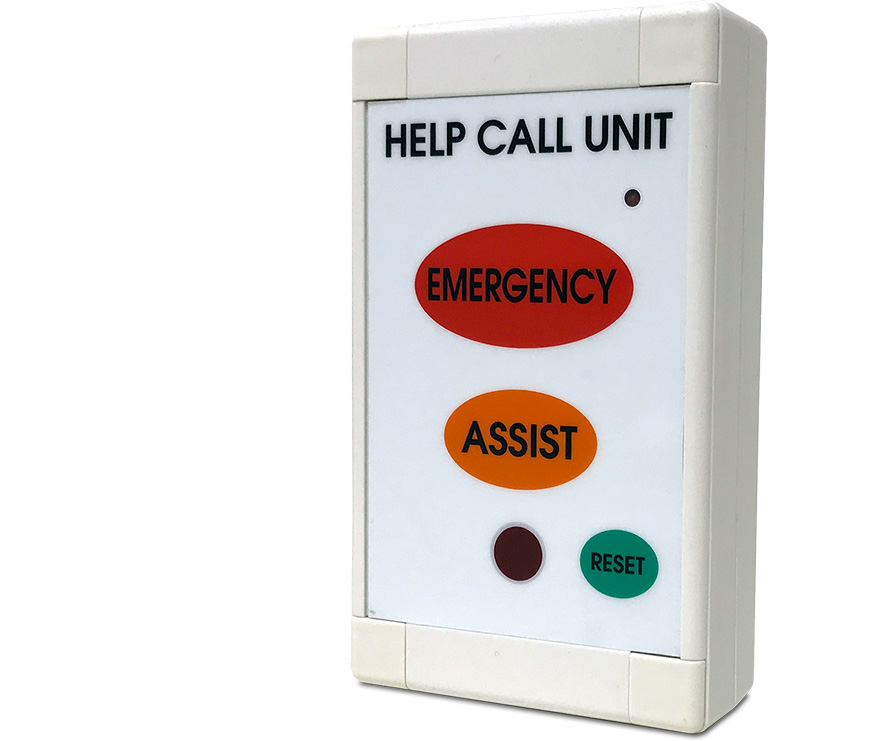 Help Call Unit
splash proof membrane incorporates the alarm and reset buttons
can be used outside (e.g. on patio table)