Wireless Fire Alarm Systems
EDA Zerio Plus Wireless Fire Alarm System
ARM supplies and installs the EDA Zerio Plus Wireless Fire Alarm System – developed by fire industry leaders in design and manufacture for over 30 years, Electro Detectors.
The wireless fire alarm system is simple to use, compact, and easy to install yet features advanced safety technology.
Zerio Plus replaces the proven Zerio and Millennium systems as it combines the features of both systems.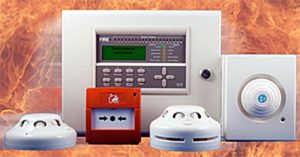 Advanced Functionality
The EDA Zerio Plus radio fire alarm system fits a wide range of applications because:
Suits a range of sizes, from small buildings up to those needing 960 devices and 60 panels.
Automatic set-up minimises errors.
Devices can be easily added and removed.
Commission the whole system via the control panel using a USB keyboard.
It complies with the most stringent standard for wireless fire alarms: EN54 Part 25.
Models feature a 72-hour standby battery life as standard.
Complete backup systems – including a removable memory card.
PC interface – Zerio's reports load on to a USB memory stick for analysis on a PC.
User Permissions
Aiming to be the easiest to use wireless fire alarm system on the market, Zerio Plus governs users level of access depending on their password:
Basic user
Advanced user
Service engineer
Commissioning engineer
Advanced commissioning engineer.