Wireless Fire Alarm Systems
EDA Zerio Plus Wireless Fire Alarm System
At ARM we Design, Install, Commission and Maintain the EDA Zerio Plus Wireless Fire Alarm System – developed by fire industry leaders in design and manufacture for over 30 years, Electro Detectors.
The wireless fire alarm system is simple to use, compact, and easy to install yet features advanced safety technology.
Zerio Plus replaces the proven Zerio and Millennium systems as it combines the features of both systems.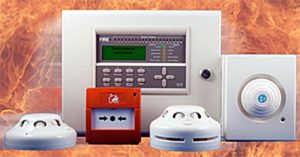 Zerio Plus
The EDA Zerio Plus radio fire alarm system fits a wide range of applications because:
With 240 devices across a maximum of 100 Zones, The Zerio Plus system offers the perfect wireless solution, for all types and sizes of buildings. For installations where the requirements exceed the capabability of a single system, multiple systems can be networked – For systems with more than 240 devices, up to 8 systems can be networked.
The system offers complex multi-path fault tolerant signalling. Minimising false alarms whilst providing maximum protection for the occupants of the building.
With the use of either wireless or wired signal boosters, the range of the system can be extended, and during the automatic set-up, the system will configure this equipment to ensure the most reliable and effective operation is achieved.
The system is designed and manufactured at the EDA factory in Harlow, Essex.
You can be safe in the knowledge that the system complies fully with all current legislation, and has undergone rigorous third party testing to achieve full EN54 Certification.
Advantages of Radio Wireless Fire Alarms
Aiming to be the easiest to use wireless fire alarm system on the market, Zerio Plus governs users level of access depending on their password:
Minimal Disruption
Quick Installation
Easy to Maintain
Fully Addressable
Self Monitoring – showing any faults as they happen
Fully EN54 Certified
Suitable for Small Private Dwellings to Large Commercial Buildings