Hospital Display & Control Panel Solutions
Reliable wireless coverage
Control panels are configured together in a wireless network to provide a "radio footprint" to cover the building/site.
These either come with a 'built-in' or 'remote' master display, which includes: function buttons to access user menus, day/night operation key-switch to set relevant modes.
Need help finding a control panel & hospital display solution? Contact our wireless nurse call system experts today.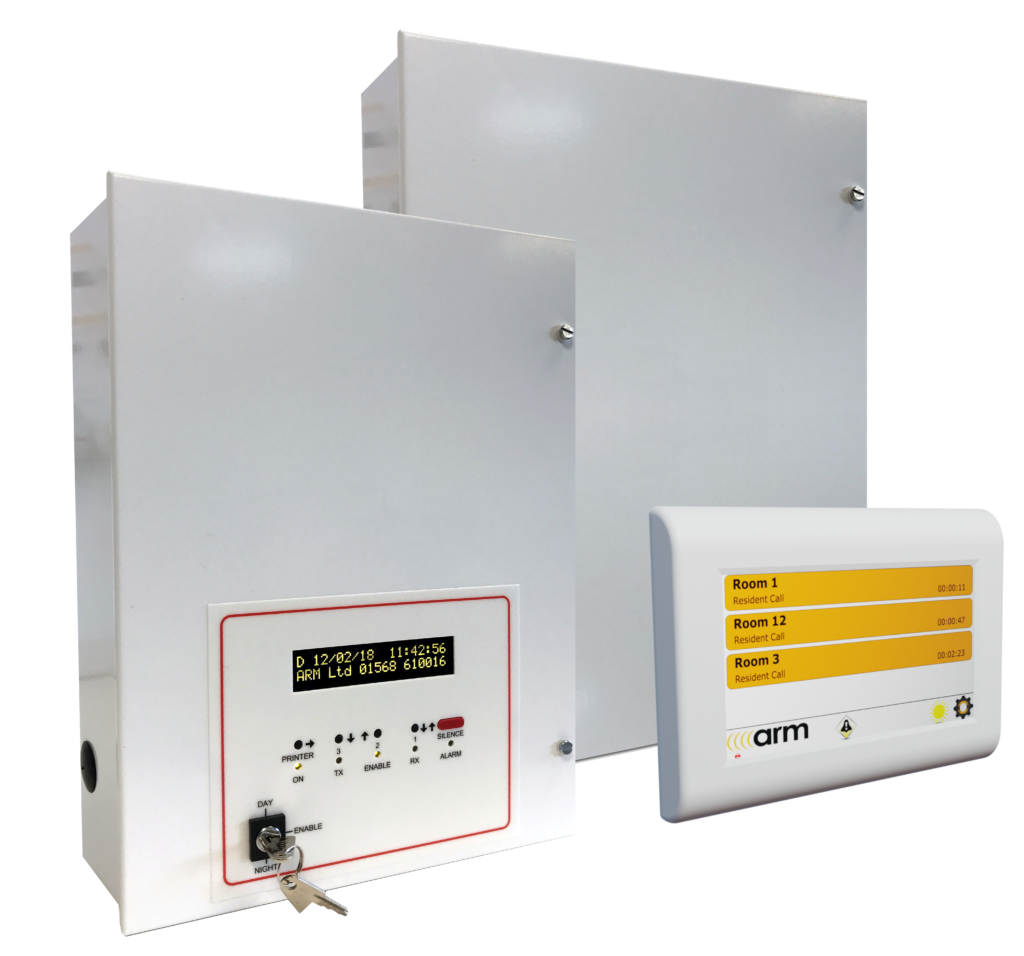 Key Features
Zoning – multiple zones can be set so displays/pagers only show calls from specific areas or levels of call.
Day/night mode provides 2 distinctive operation modes.
Call escalation alerts staff to an unanswered call after a preset time.
Call history, control panels record last 500 events*
Battery back-up in case of power cuts.
A self-supervising system will alert staff of any low batteries, device/inter-panel communication faults, tamper faults.
Integrations
Control panels have programmable inputs/outputs/relays and interface ports to enable connection to various complimentary systems:
Staff pagers – provide call/alarm messages direct to staff.
DECT – as above but messages to DECT handsets.
Call logging software* – keep a permanent record of events with search functionality and management reporting.
Printer – prints a hard copy of all events for your records.
Different options to meet your requirements
Control Panel with Internal Display
Dimensions (H=30.8cm; W=23cm; D=7.8cm)
OLED display – 2 lines of 20 characters
5mm high characters
Silence/call accept button
Function buttons
Day/night mode key-switch
Monitored inputs and outputs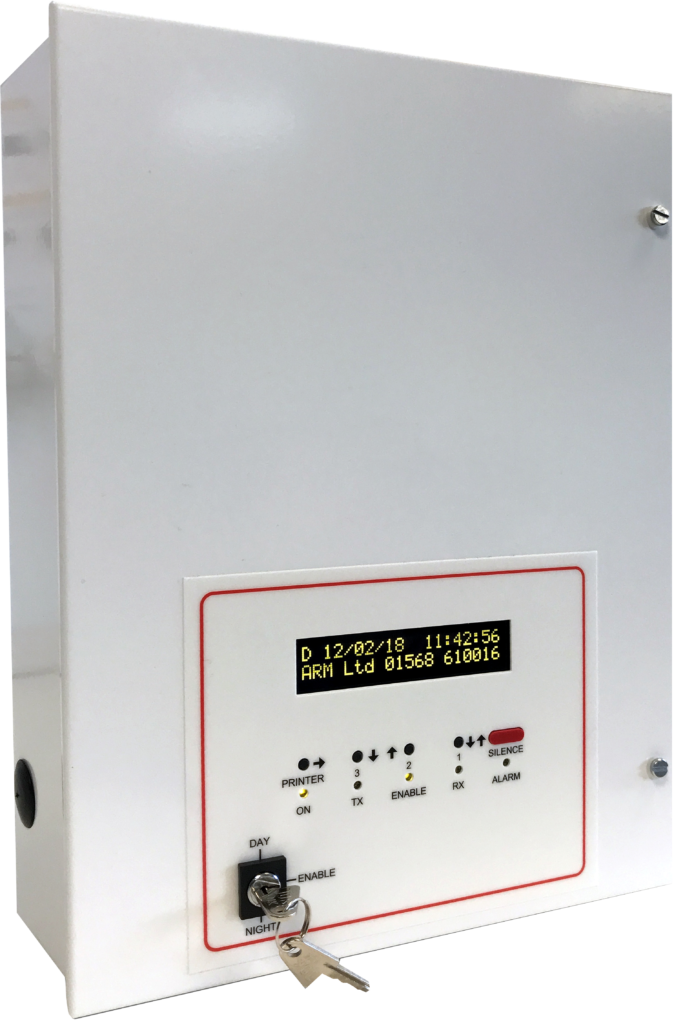 Master Display – Large
Dimensions (H=14.5cm; W=22cm; D=5cm)
Backlit LCD display – 2 lines of 20 characters
13mm high characters
Silence/call accept button
Function buttons
Day/night mode key-switch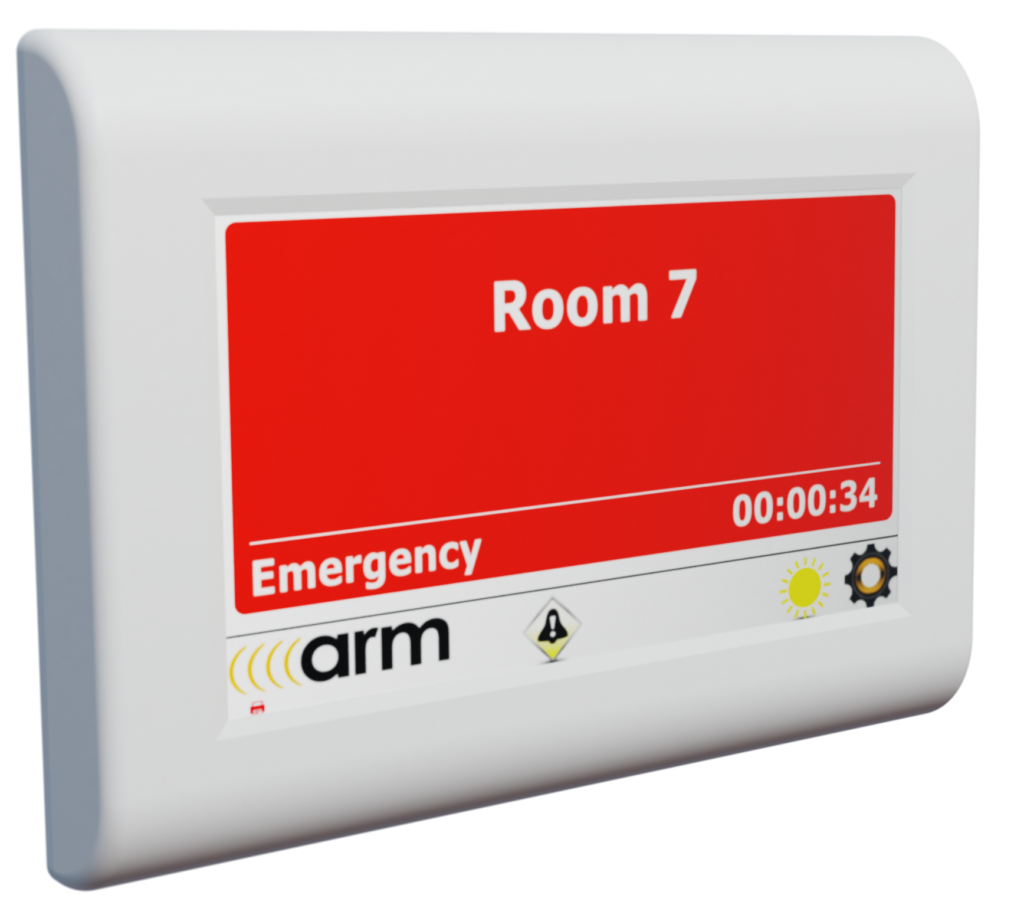 Slave Display – Large
Dimensions (H=14.5cm; W=22cm; D=5cm)
Backlit LCD display – 2 lines of 20 characters
13mm high characters
Silence/call accept button