Emergency & Staff Paging Systems
A wireless and reliable way to communicate with your team
Our staff paging systems ensure your team are on hand to respond to call/alarm messages promptly
Standard or rechargeable pagers available
Selectable character height
Alert Modes: Vibrate, Tone, Quiet
Low Battery indicator
Out of Range (no service) indicator
Need help upgrading or integrating pagers into your emergency system? Contact our wireless experts for advice today.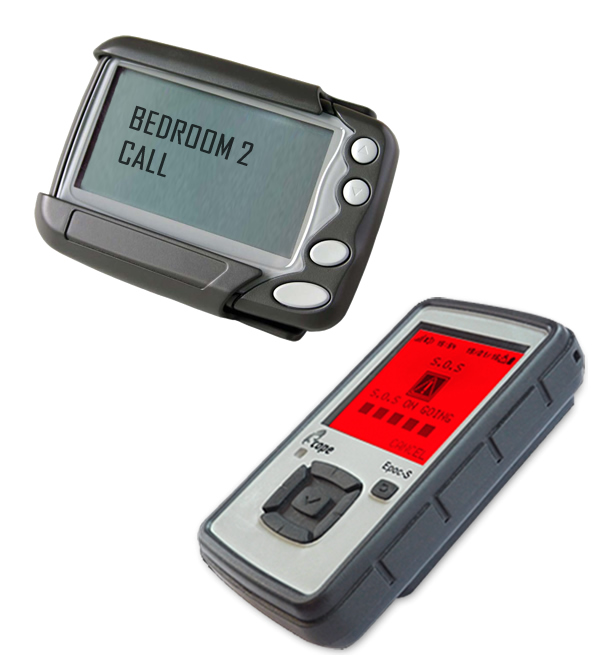 Zoning Messages
Pagers can be zoned so that only certain call or alarm messages are received by certain staff members.
This is ideal for emergency situations, when extra assistance may be required.
Protection
A protective rubber boot with a splash-proof perspex screen provides an extra degree of protection.
Waterproof pagers are also available for added protection.
Maintenance Pagers
Can also be incorporated into the system to provide any fault messages directly to maintenance staff.
Maintenance pagers would not show the day-to-day call/alarm messages unless required.